Salesforce Trailhead: Create Your Career
Posted 2014-11-03
In case you didn't guess, the reason for a temporary hiatus on this blog was the all-encompassing craziness that is Dreamforce; preparation took care of September and the first half of October and then the event hit and frankly I'm still not sure what time it is. I'm still playing catch-up on the news from Dreamforce, but one thing that definitely grabbed my attention was Trailhead, which if you've not seen already, is a whole new learning suite for developers coming to the Salesforce1 platform.

Guest post by Jayvin Arora
Helping people learn to code, (and especially on the platform) is a topic close to my heart, and I had great fun leading an Apex 4 Admins Hands-on Workshop at Dreamforce, so I'm particularly excited about this new tool. So now I'd like to introduce a guest post on the topic, from the ever-active Jayvin Arora (@JayvinArora - leader of the Philadelphia Salesforce User Group. In this post Jayvin makes a compelling argument for leveraging the benefits of Trailhead and getting a head start on the Salesforce1 platform, and I think anyone already working in this space wouldn't hesitate to recommend it.
What's Trailhead?
If you're on the fence, now is the time to jump down from it
Trailhead is a new, free, and interactive learning platform where students can blaze their own trail by exploring different modules of Salesforce. Each module provides a highly structured approach geared towards all learning styles, providing text, visuals, and videos.  Additionally, it's socialized and linked to the developer forums so students can take a deeper dive on particular topics if they need support. Perhaps best of all, they provide challenge exercises to reinforce learning, and they're committed to growing this and adding more modules.
So What?
Salesforce is a transformative technology for many in that it allows people without an IT background to build some pretty powerful applications.  This appeals to a broad range of folks, including those who use learn Salesforce to lift themselves up. With the right community outreach and mentorship, Trailhead can be a powerful tool to teach individuals the platform and have an impact on people who need it the most.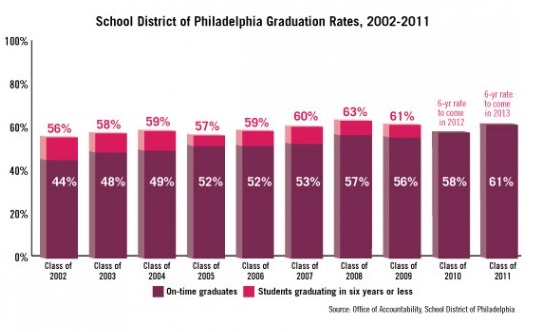 In the Greater Philadelphia Area alone, only 60% of students finish high school, leaving drop outs with limited career choices. However at the same time, the job market is seeking those with STEM talent, particularly those with a Salesforce background.  Initiatives like Trailhead that make Salesforce easier to learn, potentially create career paths, and better yet, opens up a long term interest in technology and STEM careers. This is transformative since the IT sector is projected to have double digit growth over the next five years.
Check out Jayvin's blog to read more on what he has to say about Trailhead and for his excellent series on record security in Salesforce.
Related Posts