Thank You
Posted 2014-09-19
Today's post is short, but sweet. Frankly, I just want to say thank you.
Last week, over two and a half years after I originally submitted a proposal for it, the Salesforce StackExchange site graduated out of it's beta status and got upgraded with it's own new look.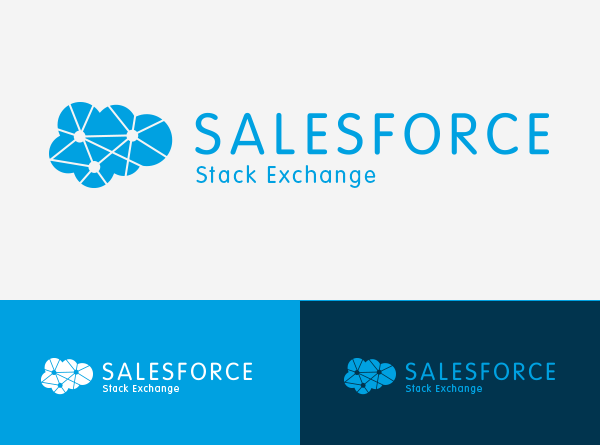 I want to say thank you to all those who backed the proposal and helped drive it forward, not least Pat Patterson, a.k.a. @MetaDaddy who has always been a huge advocate and supporter of the site. I want to say thank you to those who joined it when it went live, and to all those who use and participate in the site today. It's been an amazing community effort, and the quality of the resource, and the speed at which you can get accurate, top quality, answers is a testament to the commaraderie shown in the Salesforce community.
Onwards and Upwards!
There is still more we can do, not least around improving the answer rate and helping refine the content, but that will come with time as more and more people gain moderation powers. I think our stats at the end of the beta period speak for themselves, it's been a huge achievement and yet I can't help but wonder what lies in store for the site in the future. All I know is that it will be good.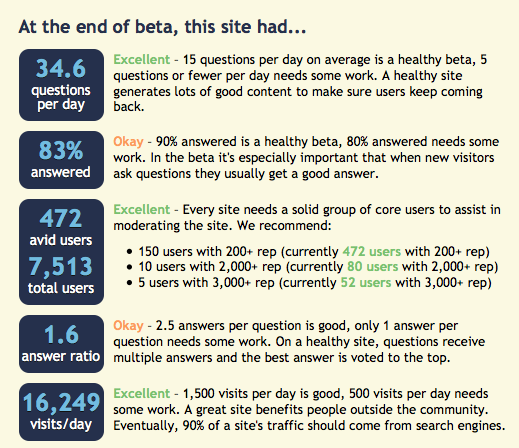 The End-of-Beta Score Card
I seriously love the Salesforce community, you all rock, and I'm humbled to be a part of it.
Related Posts